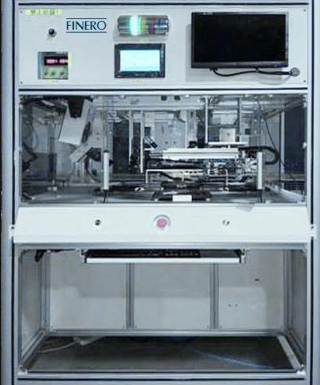 Technical Feature
• 4 DUT holder design: load/line inspection/area inspection/ unload,simple maintenance & efficient output.
• High resolution/high speed line and area array camera, capable to identify defeat at high speed. Screen out quality products at high efficiency.
• High precision fixture design to provide power supply for DUT. Thus, NO extra power supply is required
• Scalable design to fit for different size DUT through adjustment positioning screws in test fixture.